Preparing perfect IFRS reporting
Input numerical data
Input text notes
Make adjustment entries (if necessary)
Get perfect IFRS reporting
1.

IFRS reporting is comprised of hundreds of indexes. You will enter such data in a convenient-to-use tabular form. Indicators consistency in the reporting and notes thereto is ensured by the software.

2.

IFRS reporting is not only limited to figures, but also includes multiple text notes. We have collected everything that you need to include in the reporting.

3.

In order to adjust the finalized reporting it is possible to make adjustment entries. Entries are made intuitively, similarly to accounting programs (Debit-Credit). Software automatically records entries to all international reporting forms.

4.

As a result, you have ready international reporting, 100% compliant with IFRS requirements. If you fill out statements in the national currency and would like to have it in any other currency (for instance, US Dollars or Euro), you only need to enter exchange rate, while IFRT will automatically compute exchange differences and accurately display them in the statements.
Professional
Our statements are fully compliant with international standards. It is the fullest and most accurate set of reporting forms, verified against IASB adopted standards and IFRS Taxonomy. It may be
used as a checklist to verify the statements
that you already have.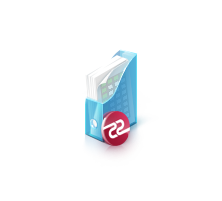 Saves time
The software enables to create high quality IFRS reporting much faster than it usually takes to make it with Excel. You can enter data randomly (for instance, first you may enter the sum and then its components).
More convenient than Excel
The software was created specifically for IFRS reporting. Information input is convenient and intuitive: you immediately see permitted errors and discrepancies.
Try it now
For whom it will be helpful?
International Financial Reporting Tool is a crucial tool for the companies of any scale and types of activities, from small firms to transnational corporations, which are willing to make their reporting in full compliance with IFRS requirements.