ReadyRatios introduced listed companies' financial analysis and benchmarking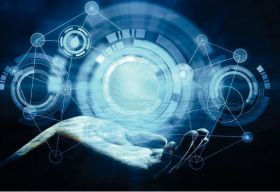 We have launched a unique FREE catalog with accounting statements and financial analysis of 10000 SEC listed companies - https://www.readyratios.com/sec/. We have created comparison financial analysis for each company so you can simply investigate financial position and performance of companies (for example, Apple Inc.). You don't require deep financial knowledge to understand how company looks in comparison with its competitors. We calculated financial position and performance history for each company from year 2012 till now.
Moreover we have created a benchmark reference for each industry (https://www.readyratios.com/sec/industry/). It contains average values of main financial ratios such as current ratio, debt-to-equity ratio, profit margin, ROE and etc. It's very hard to find such benchmarking information and we made a huge amount of work to calculate it.
Our another unique catalog is the financial statements database (for example, Microsoft reports). We get official companies' financial reports and present them according to US GAAP clearly and suitable for further investigating and analyzing. As you know financial statements of each company look different so we have done a lot of work to bring them to the standard form according to the latest US GAAP Taxonomy requirements. During this work we have created universal US GAAP reporting templates based on official taxonomy 2013-2019.
We also provide the possibility to analyze your company in comparison with industry leaders. Just input key Balance sheet and P&L data and get comparative analysis. Yes, it's also free of charge. We love financial reporting and analysis and help everyone to improve their analytical skills!
Start free ReadyRatios
financial analysis now!
start online
No registration required!
But once registered, additional features are available.