New version of ReadyRatios financial analysis: export reports to PDF, convenient change of analysis step and other enhancements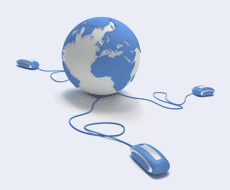 Today we've released ReadyRatios 2.6.2. It has gotten some new features, let's underline most important ones.
Now it can create reports in PDF and ODT (OpenOffice) formats.
"Step change" button was added to the data input page. Now you can switch, for example, between per quarter analysis and per year analysis without losing already inputted data. If this option is active, data in columns will be saved under respective date.
Now you can insert not only your own tables, but also graphs and automatically created text descriptions of characteristics' values, into the report template (available in "Expert" version)
Besides the above listed large improvements, we also made lots of small enhancements (internal editor was updated; if you accidentally push Backspace key your data won't be lost, etc.)
ReadyRatios is now available in three different versions: Free, Master and Expert. "Free" version is absolutely free of charge and it's available for everyone. But it has several limitations in compare with paid ones, "Master" and "Expert". Expert version has the largest number of functions, which offers ability for professionals to customize formulas and reports' templates. You can find a comparison table of those three versions in the "Plans & Pricing" section of our site.
Start free ReadyRatios
financial analysis now!
start online
No registration required!
But once registered, additional features are available.