EC Under Fire from Lords over Audit Proposal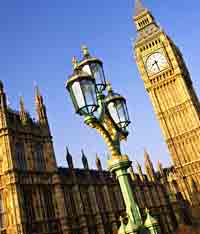 A senior European Commission director faced a grilling by members of the House of Lords yesterday over its proposals to reform the way in which audits are carried out, and how audit firms are run.
In a heated exchange, Lord Nigel Lawson - who as chancellor two decades ago introduced legislation requiring bank auditors to privately inform regulators of issues which could cause systemic ructions - raised critical questions over why suggestions aimed at fixing a broken system, failed to go far enough.
Answering before the Lords Economic Affairs Committee, Jonathan Faull, director general for Internal Market & Services at the European Commission, defended the EC's proposed legislation following surprise fr om the lords that Brussels had not suggested a 'statutory obligation for regulators and bank auditors' to maintain information exchanges.
'The nature of dialogue between regulator and auditor should be left to their discretion,' Faull said, adding that the proposals could be altered further, following wider debate.
In a scathing comment, Lord Lawson said: 'I'm rather alarmed that you leave it up to the regulator and auditors to decide whether they exchange information… It didn't happen before. Surely you must learn fr om the experience of the UK that if you leave it to their (auditors') discretion… the British experience shows that this doesn't work. The auditors want a quiet life.'
Faull assured Lord Lawson that these points would be 'carefully considered.'
Lord Lawson asserted that auditors had 'camouflaged' the seriousness of the banks' situation, and questioned whether other European member states might want to continue with the current way in which audits are conducted – so as to continue to shield the serious problems with their respective banks.
Faull said he did not think this to be the case. 'If that attitude was present, I hope it is no longer present,' he said.
The EC, Faull said, also wants to make it easier for smaller audit firms to enter the large audit market. 'They need to be given experience in auditing larger companies,' said Faull.
Lord Lawson quizzed Faull over provisions to stop mid-tier audit firms from recruiting staff from a Big Four firm, in the event that a mid-tier firm had won a large audit.
Faull admitted that was possible.'We can't regulate the employment relationships between firms. We don't see any evidence that that's a problem,' he added.
On joint audits, Faull said the subject was discussed, but the EC felt it was not appropriate.
Faull reported on the predatory behaviour of larger firms, referring to 15 cases wh ere larger firms had taken over smaller competitors, particularly in France and Brazil.
'This meant that mid-tier firms like BDO and Grant Thornton had been deprived of networks,' he said.
On conflict of interest, wh ere even regulators 'were stuffed with auditors from the Big Four', Faull said it was natural that such people would be interested in such roles.
He added: 'We're quite able to separate selfish interest from capable argument.'
Faull was asked about giving shareholder panels the option to hire auditors and said the EC felt 'audit committees should have the resources to select auditors'.
Faull rejected proposals that the EC should review the use of International Financial Reporting Standards (IFRS), as recommended in the Lords' report, published in March 2011. He said the IFRS Foundation should undertake any review of IFRS.
Start free ReadyRatios
financial analysis now!
start online
No registration required!
But once registered, additional features are available.