KPMG resigns from its position as auditor of the telecom company Lycamobile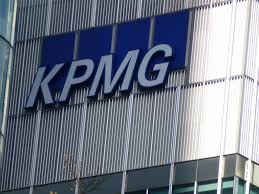 The Big Four Firm KPMG has resigned as auditor to Lycamobile, a telecom company based in the UK, after the firm failed in obtaining sufficient appropriate audit evidence from the telecom company. Another issue which the company cited as a reason behind them resigning as the auditor of the telecom company was the concerns with regards to whether the telecom operator has kept and maintained adequate accounting records.
KPMG which has been auditor to the telecom company for past three years said that it was unable to obtain sufficient appropriate audit evidence at the telecom company mainly due to the company's governance structure and oversight of the companies system of internal control over financial reporting.

KPMG also said that it was not provided with all the information and explanations from the telecom company which they considered necessary for the purpose of audit of Lycamobile. In addition to this the circumstances at the company made it difficult for the Big Four Firm to determine whether appropriate accounting records were kept and maintained by the company.
KPMG further said that considering the circumstances we faced at the telecom company, it was not appropriate for us to remain as auditor as we were not provided with enough support and assistance from the company with regards to discharging our duties as the auditor of Lycamobile.
A note to accounts for the year ended February 29, 2016, highlights that the company is in a dispute with HMRC over VAT and corporate tax. The original figure of dispute was £19.3m which now has risen to a figure of £25.9m.
According to chief financial officer of Lycamobile UK Ltd, Michael Landau, the company gave KPMG a formal notification with regards to terminating its position as auditor of the company on April 24, 2017.
Responding to the statement given by Michael Landau, KPMG said that they informed the telecom company way back in November of last year about their intention to resign from their position as the auditor of the company once the 2016 audit gets completed. KPMG also said that it also had shared a draft resignation letter with the company in early April.
'KPMG further added that the resignation was delayed just at the request of the Lycamobile's management.
The Big Four Firm said it was surprised when it received a letter from the company stating that KPMG was dismissed as auditor of Lycamobile. The decision would not take effect until the company's next general meeting. However, KPMG submitted its resignation anyway on April 24, 2017.
Start free ReadyRatios
financial analysis now!
start online
No registration required! But if you signed up extra ReadyRatios features will be available.