Need to 'think small' on audit standards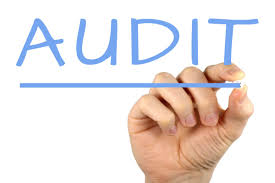 As per ACCA (Association of Certified Chartered Accountants), Standard setting bodies/ institutions should make sure that the standards on auditing should have a simpler structure and language in order to address the issues and challenges arising during audit of small size entities having less-complex structure and transactions instead of adopting an alternative audit approach for such entities.
These comments from ACCA has come ahead of IAASB's meeting that is to be held next week where consultation process regarding the board's strategy for the years 2020-2023 is to be finalized, and set for publication in early 2019.
ACCA has said that there are concerns that application of certain audit standards to audits of small size entities with comparatively less complicated transactions can be challenging and difficult for the auditors. Currently, the suggested audit reforms include exempting small sized entities from audit or setting separate audit standards for audit of small scale entities.
On the other hand, ACCA is proposing to simplify the language and structure of the current auditing standards. A common query regarding the standards on auditing is that they tend to scale down, rather than scale up the requirements of the standards as if the user is auditor of a large size entity, with expectation that auditors of small and medium sized entities will do less.
Audit and Assurance head at ACCA, Andrew Gambier has argued in favor of an audit approach that provides guidance as to what an auditor must do irrespective of the audited entity's size and nature. The audit approach should also be able to provide further detail on requirements of the auditing standards as the scale of the transactions of the entity being audited increases.
He further said that we already have standards on auditing applicable to audits of all type of business entities. However, the difficulty in applying the auditing standards to audits of small size business entities have raised the need for either change in the standards or creating separate set of standards on auditing for small size entities ACCA has proposed that simplifying the language and structure of auditing standards is a better solution to this problem.
Start free ReadyRatios
financial analysis now!
start online
No registration required! But if you signed up extra ReadyRatios features will be available.