Top 10 Audit Firms in Dubai – United Arab Emirates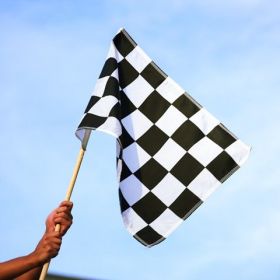 In the present world, auditing has become one of the essentials of every company, big or small. Being a business enterprise in Dubai means you're operating in one of the top industrial hubs of the WORLD. This puts more pressure on your accounts to be financially accurate and effectively audited.
There are a lot of audit firms in Dubai, and choosing the best for your company can be a bit dazzling. You need to appoint a firm that suits best your business needs and financial strategies. Here are the top 10 auditing firms in Dubai:
1. PwC:
PricewaterhouseCoopers works intending to help individuals and organizations create value and experience growth through the delivery of high-quality assurance, taxation and advisory services. Their repute gives organizations and their stakeholders, calming confidence that the audit is being conducted most accurately. Not just this, the audited reports signed by PwC has great reliability, confidence and acceptability all around the globe.
2. Deloitte:
Deloitte Touche Tohmatsu one of the well-known Big4 auditing firms provides taxation, risk management, audit and financial advisory services all over the world. With a staff of estimated 225,400 people, it is known to be one of the largest recruiters among the Big4. With an ENORMOUS client portfolio of some of the largest enterprises of the world, it has extensive international experience of auditing companies of considerable size.
3. KPMG:
Being an exquisite brand image, KPMG comes with high-quality services and never-ending reliability. The firm delivers services to almost 155 countries around the globe. With all that international experience and versatility, they have various departments of expert taxation, auditing, assurance, advisory and consultancy services. So all that your company needs will be provided under a single roof.
4. EY:
EY is one of the largest networks of professional services in the world. The firm specializes in taxation, audit assurance, transaction and advisory services. With a culture that demonstrates client respect, work integrity and professional enthusiasm, they provide an exceptional experience with an exceptionally talented workforce.
5. Push Digits Chartered Accountants:
Push Digits Chartered Accountants is one of the leading audits firms in Dubai and has been featured in The USA Today, Forbes, The Denver Post and Entrepreneur as one of the TOP Accountancy and Auditing Firms of the world, Push Digits has earned an excellent repute among business enterprises all around the globe. The firm values each client whether big or small and builds a healthy long-lasting relationship with each one of them. Further, having talented auditing partners from Big4 firms, you can get the same Big4 quality services at a very reasonable cost.
6. BDO:
BDO operating in almost 162 countries, works with an objective to provide its clients with a flexible, proactive approach helping them to overcome all the obstacles they face. With wide international coverage, the firm has branches in every continent hence can provide consolidated services for your global business.
7. Grant Thornton:
Known as G.T, it is one of the leading chartered accountancy firm famous among commercial clients for providing the highest quality of professional accounting, taxation and auditing services. The firm has experience of handling clients from different industries and that has enabled it to provide customized services suited to each business needs.
8. Crowe Horwath Chartered Accountants:
Crowe is 7th largest global accountancy firm of the world. Its professional network consists of 220 firms across nearly 130 countries. The firm has expertise in audit and assurance with a portfolio consisting of well-reputed clients. The firm is highly competitive and aims at providing high-quality services to keep their clients satisfied. It also operates at a policy of 24/7 effective communication.
9. RSM Chartered Accountants:
RSM focuses on providing consulting, taxation and auditing services to the market. Operating in approximately 120 countries, it has enhanced its continental experience and expertise. This firm can help you save the bulk fee while providing professional quality services. With a fast-growing client profile, the firm can handle every kind of complex accountancy and auditing issue with technique and knowledge.
10. Baker Tilly:
The firm is one of the most famous business advisory and accountancy networks recognized around the world. The firm is dedicated to helping its clients anticipate tomorrow while winning today. With experience at handling versatile clients, the Firm offers personalized auditing, assurance, advisory and taxation services.
Choosing the best firm that fit your needs well, requires you to consider what you feel is beneficial. The decision can vary from company to company and is highly dependent on individual business perception. And as it's said:
Only the right choice can lead you to the right result.
Start free ReadyRatios
financial analysis now!
start online
No registration required!
But once registered, additional features are available.