CIMA's Margaret May Disciplinary Ruling Overturned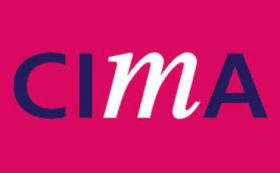 CIMA HAS HAD one of its controversial disciplinary rulings overturned on appeal.The appeal has overturned a decision due to a "significant legal error" in the original decision against ex-council member Margaret May, clearing her of dishonesty.
May was initially found guilty of misconduct in a long-running disciplinary case focused on procedure and disputes in the institute's inner circle.
She was found guilty of two charges and ordered to pay costs of £55,000 at the end of last year.
However, an appeal tribunal has overturned one of the charges, as well as reducing her reprimand of payment towards costs to just £10,000 because of a legal error that cropped up in her disciplinary.
At the initial tribunal May was found to have "failed to act with integrity and professionalism" for sending an email to some of its members that included documentation for consultation - something which an executive committee had earlier voted not to send out.
At that same disciplinary she was also found guilty of misconduct for "disseminating" a private and confidential letter from chief executive Charles Tilley - in which he responded to her email about his Great Ormond Street Hospital non-executive directorship.
The charge that May had failed to act with integrity was overturned, but the appeal tribunal stood by the original ruling in relation to Tilley.
The panel at the tribunal found that May, as a CIMA council member, should have understood that an 11 to one vote by council against anyone distributing the document meant she was not allowed to forward it.
May gathered 20 character witness statements that specifically addressed her as an honest person, with many of the statements expressing "amazement and dismay" that her honesty and integrity was being called into question.
The disciplinary tribunal did not take the witness statements into consideration before its decision, which the appeal tribunal found would have changed their original outcome.
According to documents seen by Accountancy Age, the appeal said: "The character evidence makes it unlikely that a finding of dishonesty would be reached."
The appeal deemed the move not to take the statement into consideration was a "significant legal error".
It said the original ruling could not stand and that May was entitled to ask the disciplinary to take her character witness statements into consideration.
"There is nothing in the evidence...to suggest that her [May's] conduct would be viewed as dishonest by the ordinary standards of the profession...the emails, if inaccurate were not sent with any dishonest belief as to their contents," the appeal said.
The second charge, which the appeal upheld, concerned an email exchange between May and Tilley that May forwarded onto certain individuals.
It was argued by CIMA that May should not have forwarded the email on, as it was marked "private and confidential" and an exchange between just the two of them.
However, May's legal team's refuted the allegation claiming, among other defences, that May had no reason to treat Tilley's email as a private letter. May's team argued it was on CIMA-headed paper and the context of the exchange included references to the institute's reputational damage.
The appeal said in its judgement that by, "not respecting the confidentiality of Mr Tilley's letter, and distributing it without his prior knowledge or consent, she [May] was not acting in a straightforward or fair way towards him, although no question of dishonesty arises in respect of this matter".
A statement from the institute said: "CIMA is committed to upholding the highest ethical and professional standards of its 195,000 global members and students who are required to comply with the CIMA code of ethics and to adopt the fundamental principles.
"When they appear to have failed to do that CIMA is duty bound to investigate allegations of misconduct in order to maintain public confidence in management accountancy. In this case a finding of misconduct remains in relation to one of the charges brought.
"While there has been comment on the costs incurred, these arose upholding standards in which public confidence is essential."
The disciplinary proceedings cost CIMA about £161,000 and May about £41,000, although no details on the cost of the appeal have been given and no order for costs of appeal have been given to May.
May said: "I am delighted that the disciplinary findings of dishonesty and lack of integrity against me have been quashed. The fact that all the original complaints had been quashed by the investigation committee and disciplinary committee vindicates my claim that I was just doing my job as a council member on behalf of the membership.
"It is my belief that this action was taken because I was challenging the leadership team and highlighting continuing failures to follow council procedures. I felt obliged to defend the charge, not only to clear my own name, but in order to ensure that council members were not cowed in their duties by threats of referral of unfounded charges." 
Start free ReadyRatios
financial analysis now!
start online
No registration required!
But once registered, additional features are available.