ACCA Establishes It's Accountency Body in Myanmar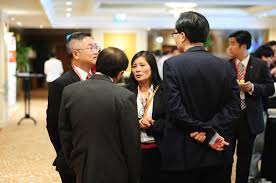 ACCA (the Association of Chartered Certified Accountants) opens its new office and accounting body in Myanmar. It is one of the remarkable milestones for ACCA because it is the 91th office across the globe. This is a very significant step that strengthens the ACCA's presence in Asia. This is the commitment of ACCA to act for public interest, promoting economic growth and ensure the Myanmar's business presence all over the globe.
In recent few years, Myanmar undergo through the political and economic reforms. As a result of this, it is equally important for Myanmar's economy to promote ethical business practices in order to ensure the country's growth. According to the economic assessment of ACCA, Myanmar needs qualified business leaders who are well equipped with finance, business management, strategy, corporate governance and ethical business practices.
The main focus of this conglomeration is building a strong relationship with different national organizations from Myanmar and share the knowledge, expertise, and commitments for sustainable businesses.
ACCA is the first global financial organization who signs the MoU (Memorandum of Understanding) with Myanmar's national financial body MICPA (the Myanmar Institute of Certified Public Accountants) for creating advancement and development of the country. Additionally, ACCA signed another MoU with another nonprofit financial organization from Myanmar, named UMFCCI (the Republic of Union of Myanmar Federation of Chambers of Commerce and Industry). UMFCCI is another leading nonprofit financial institution that represents the interest of Myanmar's business.
ACCA headquarter appointed Mr. Kyaw Lwin Oo as head of ACCA in Myanmar. He is from the Temasek International College. He currently works as deputy director at the Temasek International College. Due to his extensive knowledge in management, strategy and business operation, ACCA has offered this position to him. Mr. Lwin has deep knowledge about the employers and media of the country. He previously worked in several national financial bodies like - apex body for business, UMFCCI and some reputed media houses in Myanmar.
According to Mr. Lwin: there are more than 2,500 students in Myanmar who currently studying finance and very close to finance profession and he thinks that the partnerships will develop world class finance professionals who flourish the accounting profession. 
Start free ReadyRatios
financial analysis now!
start online
No registration required!
But once registered, additional features are available.