IFRS Foundation and IOSCO Agree to Increase Collaboration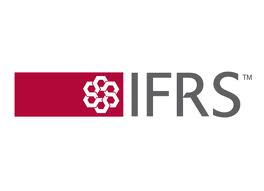 The International Financial Reporting Standards (IFRS) Foundation and the International Organization of Securities Commission (IOSCO) have declared that they will be increasing their cooperation in the development and implementation of IFRS on a consistent basis all over the globe.
Previously in 2012, the IFRS Foundation and the ISOCO agreed to improve their interactions on IFRSs. At that time they agreed to focus their interactions on implementation of IFRS for improvements in the financial statements. Today both of the organizations agreed on a set of protocols that will help in improving the consistency in the implementation of IFRS. The Statement of Protocol for Cooperation on International Financial Reporting Standards reiterated the relationship that exists between the two organizations and identified four new areas where they can increase mutually supportive work.
Following are the four areas where cooperation will be increased between the two organizations:
1. Use of IFRSs within jurisdictions around the globe
The two organizations agreed to share information from time to time. The purpose of information sharing is to maintain an accurate data on the progress of adoption of IFRS all over the globe.
2. Affect of IASB Standards on securities regulators
The next area where cooperation will be increased to determine how securities regulators will be affected by the IASB Standards. The securities regulators will be identify and explain the implementation aspects of new standards
3. Discussion of IFRS enforcement matters
An annual IFRS enforcers' discussion session will be organized by the IOSCO. In this session the issues, standards, and matters of IFRS enforcement will be discussed with the IASB members.
4. Providing Input
The ISOCO member will be requested by IFRS to provided opinions and input on the implementation matters of time-sensitive IFRSs.