The Date of IFRS Transition for Canadian Investment Funds Announced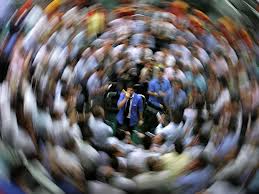 The Canadian Securities Administrators (CSA) have announced that they have finalized the date of transition to the International Financial Reporting Standards (IFRS). The CSA stated that the changes, that will be needed to transit financial reporting of investment funds to IFRS, have been finalized. The general Canadian issuers and registrants were required to transit to IFRS as of January 01, 2011 but the investment funds were temporarily exempted. The transition of Canadian investment funds to IFRS was deferred in order to allow for the International Accounting Standards Board's exception from consolidation of investment entities to be in place before the transition.
The International Accounting Standards Board (IASB) published Investment Entities (Amendments to IAS 27, IFRS 10, and IFRS 12) on October 31, 2012. It provided an exemption consolidation of subsidiaries under the International Financial Reporting Standard 10 (IFRS 10) Consolidated Financial Statements. IFRS 10 allowed this exemption to the entities that met the definition of an "investment entity". According to the IFRS "an investment entity is an entity that:
obtains funds from one or more investors for the purpose of providing those investor(s) with investment management services;
commits to its investor(s) that its business purpose is to invest funds solely for returns from capital appreciation, investment income or both; and
measures and evaluates the performance of substantially all of its investments on a fair value basis."
The CSA was of the view that the definition of "investment entity" in IFRS 10 capture and thus resolve the issue for a number of investment funds. The CSA stated that the deferral was previously announced in October 2010 and then it was extended to January 01, 2013. Now this deferral period has ended. The investment funds will now be required to transit to IFRS for the financial reporting of years starting on or after January 01, 2014. This date is final subject to the Ministerial approvals. The Ministerial approval are likely.