ACCA Reports that the Finance Function has failed to Fully Exploit Technology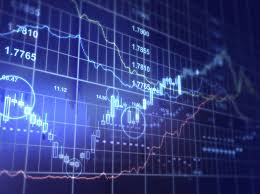 It has been noted that the function's role in business has bee greatly enhanced y superior technology. A new ACCA report shows that the Chief Finance Officers together with finance organizations are yet to exploit fully the technologies which are emerging. This report which had a gauge on the deep rooted views from executives in finance across various business spectrums that include shell, Aviva, Deloitte suggest that the finance organizations is failing to use technology to its maximum and consequently, it could miss out on more value addition to the organization.
The head of the corporate sector, Jamie Lyon said that the issue is not that there is no technology available but there are other reasons as to why technology hasn't reached to its full potential. Reality has it that in most of the finance functions, the landscape in technology is quite complicated and has fragmented with various ERP, application bolts and continued work around. The report goes on to show that there are other major issues as well. In the finance function, it is all about vision, culture and behaviors for one to go an additional step to push for changes in technology.
This report advocates for the CFO'S to have a real opportunity and also transform the transformative technological adoption in supporting decision making. Nevertheless, for all the financial aspirations, the insight and value agenda remains a work in progress. The report's co author, Deborah Kops says that trough technology, finance is capable of eliminating its occupation with the numerous processes. The leaders in finance rely too much on technology colleagues as opposed to the members of the team in planning their technological roadmaps.
The team of the Chief Information Officer is overwhelmed in the implementation of the ERP latest version or with the installation of the latest client who is faced with the mobile and social technology which may not necessarily be concerning finance issues. Therefore, the financial technological needs get minimal attention when the function could be transformed for better reasons. The technological application is capable of changing what a career in finance would mean. If transactional finance is automated by technology, then it is capable of changing the finance function.