EFRAG Issues Final Endorsement Advice and Effects Study Report on IFRS 11 Amendments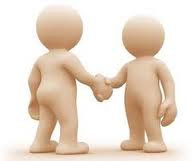 EFRAG, European Financial Reporting Advisory Group, has submitted a letter to European Commission supporting and explaining impacts of reforms made to IFRS 11.
EFRAG backs the reforms and suggests that the European Commission should support the changes because it believes that the advantages of implementing those changes are more than the cost of doing so.
IFRS 11 was initially issued in May 2011 and was applicable from 1 January 2013. The purpose of the IFRS 11 is to outline the principles of accounting by companies that have an interest in jointly controlled arrangement. The standard requires the concerned parties to determine the nature of arrangement and their rights and obligations.
IASB has issued amendments in IFRS 11 on 6 May 2014. The purpose of amendments is to provide direction on accounting for the acquisition of an interest in a joint-operation that forms a business. These reforms specify the suitable accounting treatment of such acquisitions. The changes require the acquirer of such interest that constitutes business to apply same principles that apply to accounting for business combination under IFRS 3 and other standards but those principles that conflict with guidance of IFRS 11 should be avoided. The reforms are effective for application from 1 January 2016. Early adoption is also permitted if the interested companies disclose that fact.
European Financial Reporting Advisory Group has conducted an appraisal of the reforms and issued its initial analysis for stakeholder's opinion. When drafting its final recommendation and letter to European Commission, European Financial Reporting Advisory Group took into consideration the opinions it received in this respect. European Financial Reporting Advisory Group's analysis is based on contribution from market partakers, accounting standards setters and other concerned parties.
European Financial Reporting Advisory Group is in favor of reforms and has concluded that they are in line with laws of European parliament and basic accounting principles.