Letter to ESMA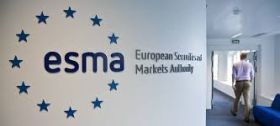 Deloitte's member firms present in European Economic Area have recently submitted their comments vide a letter on Alternative Performance Measures' (APM) guidelines by ESMA (European Securities and Markets Authority).
As per the letter, the presentation of APMs needs to be addressed in several kinds of communications directed at investor's community by the issuers. It is believed that company's communication with its investors gets a lot of value addition from these APMs. However, for this there needs to be common grounds for their presentation and for disclosures related to them.
The member firms have also noted that this debate on Alternative Performance Measures is not limited to Europe only rather it also includes the recent draft of IFAC, published in Feb 2014, on the use of additional financial measures and the decision taken by IASB in April 2014 to commence a research project on the subject matter. Therefore, it is advised that ESMA should ensure that the proposed guidelines are shared with IASB and other similar regulating bodies within IOSCO and these regulators have endorsed the proposed guidelines.
Their most important concern over ESMA's proposed guidelines is the range of documents to which these guidelines would apply and also the type of guidelines that would apply in different situations.
In addition to above, they also consider the scope of these guidelines to be too wide with respect to form of APMs that would be used. As a suggestion, they expect these guidelines to be restricted to the information about, and presentation of Alternative Performance Measures. Keeping in mind that these APMs are basically financial measures prepared with the financial data; which is generated while preparing company's financial statements whether current, historic or future. As per them this would help in achieving the main objective of improving financial information's quality supplied to its users.
Further, the members also believe that the users of these APMs have the right to get the transparent information equivalent to an external assurance.