Business definition- IASB proposal update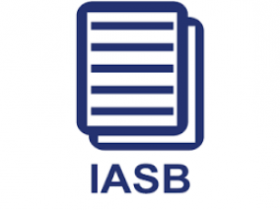 In its meeting in October 2015, IASB decided tentatively to propose amendments to Business Combinations (IFRS 3) in relation to business definition. The FASB and IFRS 3 board requirements are allied whereby the requirements of the board were developed jointly. The proposed amendments will be similar as those being proposed by FASB.
In that meeting, it was observed that the Interpretations Committee of IFRS had discussed some issues in relation to business definition. IASB required that the proposed amendments to IFRS 3 to be shared together with the Interpretations Committee.
For this session, the paper set out some IFRS3 proposed amendments together with the analysis of their staff on how these amendments would have the issues raised by the Interpretations Committee addressed with regard to business definition.

The staff made conclusions that these proposed amendments would be helpful in solving issues which were previously raised by the Interpretations Committee.
Committee Interpretations discussion
The Committee members' general agreement was that in general, the proposals would have beneficial improvements to IFRS 3 and would mainly address the issues raised in practice. It was approved that this would be an area of judgment at all times and these proposals offered a beneficial framework for judgmental application. Some of the members of the committee made improvement suggestions to some of the proposals.

In regard to proposal 3, concerns were expressed that it would be quite tricky to have a practical application. One of the committee members stated the fact that situations may occur where the fair value bulk was concentrated in assets which did not form part of the business primary focus. In a start- up Biotech Company for instance which owns a building and had an R&D process, most of the fair value would be in the building and not the IPR & D where an organization may arrive to a different conclusion under the test. Another member of the committee observed that in case an organization will determine if the assets fair value was concentrated in just one asset by making comparison of the gross assets' fair value and, the organization would be expected to perform an allocation of the whole buying price in a bid to get there.