FASB proposes Changes for Insurance Contract Changes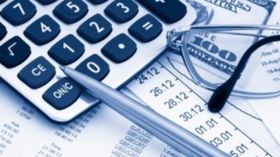 The Financial Accounting Standards Board has issued an update on proposed accounting standard with regard to improving financial reporting for insurance contracts in the long run which factors in life insurances, disability income, long -term care and annuities. The new exposure standard draft entails proposals for timeline improvements, recognition of change, changes in policy benefits in future through assumptions that are updated and also used in measuring liability. The updated standard also gets rid of an asset rate which is also the expected yield of investment of an insurance company in discounting the liability of cash-flows. Instead, cash flows are to be discounted at a higher quality in the instrument yield of the fixed income. Additionally, the proposal would make it easier in accounting for certain options or guarantees in various products.
Moreover, the proposal simplifies certain guarantees or options in variable products by requiring the benefits to be measured at fair value rather than using different models of measurement. The proposed update on accounting standards would also simplify amortization of deferred costs of acquisition whose objective is in improving effectiveness disclosure. During outreach in the projects to reconsider possible improvements to the accounting model of insurance, stakeholders identified certain areas of financial reporting that relate to contracts of long duration which could be enhanced.

FASB worked for many years with the International Accounting Standards Board in improving accounting for insurance contracts as being part of their 10 years long convergence program. International Financial Reporting Standards remain significantly behind the U.S GAAP by having in place standards for accounting for insurance. Nonetheless, the two boards could not attain common ground on these standards and these two boards released different proposals. IASB and FASB ultimately made a decision to separate on insurance accounting in 2014 with FASB thinking on making limited changes to the prevailing standards. Hans Hoogervorst , the IASB chairman earlier this month said that the board plans on releasing the last insurance standard in the early months of 2017. For insurance contracts, there is an interim standard that has been put in place, also known as IFRS 4.

FASB seeks to ask stakeholders to review and also offer comments on the proposed update by 15th December 2016. The board is also planning to hold round table meetings in public during the first quarter of 2017. Those interested in taking place have been requested to first submit written comments.

FASB plans in deciding an effective date for the update of accounting standards after deliberating on comments received during the period in comment and also from public round about meetings.