Occupy Wall Street Accountant and Tattoo Artist Is Learning About Nonprofits on the Job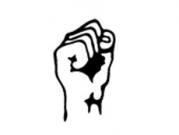 TheBrooklynInk.com recently reported on the management of finances for Occupy Wall Street (OWS) and spoke with Peter Dutro, 36, who is a member of the finance committee. Dutro is a business technology management undergraduate at the Polytechnic Institute of New York University and works part-time as a tattoo artist.
Dutro stated in the interview that in-person donations at Occupy Wall Street are coming in at a rate of about $7,000 per day, and online donations are adding to that amount. More than $100,000 had been received as of the October 11 report on TheBrooklynInk.com. So far, most of the money is being spent on food for the protesters/occupiers.
The finance committee reports to Alliance for Global Justice (AFGJ), a Section 501(c)(3) nonprofit organization founded by the Nicaragua Network and rooted in the Central and Latin American solidarity movement and the anti-corporate globalization movement, according to the AFGJ Web site, which also states that the Occupy Wall Street movement took its inspiration from the people of Tunisia, Egypt, and Wisconsin.
The AFGJ is taking responsibility for all financial matters of Occupy Wall Street and is ncluding the OWS financial information as part of its own tax returns. Because of the AFGJ involvement, OWS donors are entitled to take tax deductions for their donations and AFGJ is taking responsibility for sending contribution acknowledgments to all donors who contribute $250 or more to the movement.
Tattoo artist Dutro gained notoriety shortly after the terrorist attacks of 9/11 by offering free tattoos – flags, crosses symbolizing crossbeams of the fallen World Trade Center, names of victims – at Ground Zero.