FRC Recommendations on Going Concern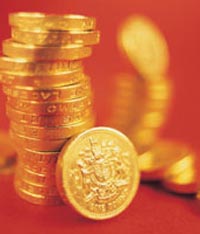 The Sharman panel of inquiry has published its preliminary report on ways of improving the reporting of on going concern and liquidity risks.
Key recommendations of the panel, which was set up by the Financial Reporting Council (FRC) in March this year, include a greater focus on solvency risks and integrating on going concern reporting into the accounting narrative.
Going Concern and Liquidity Risks: Lessons for companies and auditors, says that the FRC should establish protocols with the Department for Business, Innovation and Skills and other regulatory authorities so it can adopt a more systematic approach to learning lessons when significant companies fail.
The FRC should also harmonise and clarify the common purpose of the going concern assessment and disclosure process in the accounting standards and Code.
The panel recommends that for any company, the going concern assessment process should focus on solvency risks as well as liquidity risks. This should include identifying risks to the organisation's business model or capital adequacy that could threaten its survival, taking into account the current position in the economic cycle and the dynamics of its own business cycles. It should also include stress tests of liquidity and solvency.
The report says there should be a move away fr om a model where the company only highlights going concern risks when there are significant doubts about the entity's survival, to one wh directors always report on how they arrived at the going concern strategy as part of the directors' discussion of strategy and principal risks.
The panel wants to see a switch from the three category model for auditor reporting on going concern to an explicit statement in the auditor's report that the auditor is satisfied that, having considered the assessment process, they have nothing to add to the disclosures made by the directors about the robustness of the process and its outcome.
Lord Sharman, chairman of the panel, said: 'The aim of these disclosures is to provide information to stakeholders and they should be designed to encourage appropriate behaviours such as good risk decision-making, informing stakeholders about those risks and early identification and attention to economic and financial distress.'
The panel's recommendations are open for consultation until 31 December and the final report will be published in February 2012.