Greek Bailout Halts Euro Exit – For Now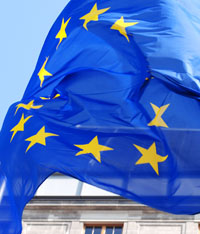 Eurozone finance ministers finally reached a €130bn second bail-out for Greece on Tuesday after persuading private holders of Greek bonds to accept even bigger losses than they did last month.
But the move has widely been dubbed the 'most expensive sticking plaster in the world' by many commentators.
The Guardian said Brussels has 'spared Greece the indignity of going bust' and 'kept alive the myth that the euro is working'.
Either way, the Greek bondholders who agreed in October to take a 50% hit on the face value of their bonds, will now be offered a 'voluntary' deal with a haircut of 53.5%.
The Financial Times reports that both Jean-Claude Juncker, chairman of the eurogroup of finance ministers, and Christine Lagarde, managing director of the International Monetary Fund, stressed that Greece still had to live up to a series of 'prior actions' by the end of the month before eurozone governments or the IMF can sign off on the new programme.
With the Greek economy currently contracting at an annual rate of 7%, against a backdrop of wage, spending and pension cuts – not to mention nosediving consumer confidence, capital flight and an investment strike, the Hellenic future looks far fr om rosy.
Even the IMF admits there is an exceptionally high risk of further recession in Greece.
Lenders have agreed to increase their exposure to get Greek debt levels down to 120.5% of economic output – wh ere Italy is now - by 2020. They will slash interest rates on bail-out loans to Greece by 0.5 percentage points over the next five years and 1.5 points after that.
Some commentators are already pointing to the prospect of a third bailout. A Greek exit from the euro is still, they predict, on the cards.
Start free ReadyRatios
financial analysis now!
start online
No registration required! But if you signed up extra ReadyRatios features will be available.