5 Tips for Completing Projects on Time and on Budget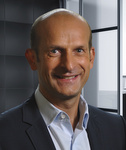 The accounting landscape is shifting, with accounting services becoming more commoditized and competition steadily increasing. Modern software tools built for accounting firms are now bringing greater efficiency and optimizing billable hours. Accounting firms seeking growth will need to leverage these tools, techniques and best practices to ensure effective project management, while identifying new clients and new services and delivering those services profitably.
In the old days, if a project, such as an audit engagement, exceeded the proposed budget, it would simply be made up on the next project. However, in today's economy, customers are tightening budgets and regularly starting to evaluate discounted alternatives that provide similar, if not better, results as a way to save money and gain the same level of value.
Now more than ever, accounting firms need to drive greater efficiencies and make sure they deliver on their commitments to customers to prosper in today's marketplace. In today's dynamic accounting landscape, there are some best practices that accounting firms should take into consideration to complete projects on time and on budget, stay competitive, and gain greater profitability. Those best practices include:
1. Customers Come First
Traditionally, accounting firms were built on reputation and years of providing services to a core group of customers, but market forces have steadily eroded this business model. The days when an accounting firm could rely solely on its name are numbered. If a project isn't delivered on time, customers will have no problem taking their business elsewhere without hesitation, regardless of an accounting firm's reputation. Thus, a strong relationship built on transparency and on-time project delivery with a recurring customer is more important than ever and should be considered one of an accounting firm's biggest assets.
2. Distinguish Between Busy and Billable
There is a considerable difference between staff members being busy and being billable. Across an accounting firm, there are going to be people who seem to be busy, yet their utilization rates, and therefore their billable hours, are at an unsatisfactorily low level. The firm also may be experiencing a complete disparity across the resource pool, with some people overloaded, while others remain under-utilized. In a situation where the key resources are people, it's imperative that the process for allocating employees to projects profitably is taken seriously and that fundamental elements such as quickly registering time and other relevant data into their business solution is seamless, so the firm has a view into employee utilization. A good way to do this is by letting employees complete their registrations from shared timekeeping applications. Also, a simple report that gives an overview of historic billability, including planned and actual hours, can also ensure that when people claim to be busy, it really means they are, in fact, billable and making money for the firm.
3. Matching Project Pipeline to Planned Capacity
Resource management is imperative for accounting firms looking to grow the business and maintain profitability as planning, managing and deploying the right people skills at the right time on the right projects can ultimately make or break a firm's success. It is absolutely essential for accounting firms to ensure that the projects in their pipeline can be resourced efficiently. Integrating the sales pipeline system with resource management means that firms can achieve a better understanding of resource impacts, as well as effectively support strategic and tactical recruiting, subcontracting and organizational development. The partner and associated sales teams will also be thrilled when all the projects they have worked so hard to secure are actually delivered on-time and within budget.
4. Avoid Basing Projects on 'Guesstimates'
All too often, accounting firms do not properly align project estimation, execution and existing capacity. Those firms often make "guesstimates" on projects, leading to resource under- or over-utilization. If a firm under-estimates, it may end up scrambling to find additional resources. If there is a danger of missing a deadline on a project, either additional staff needs to be recruited or external subcontractors hired. Obviously, both actions can have an immediate impact on profitability and a snowball effect on subsequent projects. For example, new people hired for one project may not be needed for the next, so they may end up becoming additional unnecessary overhead. These scenarios can also be avoided through efficient, short-term resource management and planning, further supporting the notion that resource management must be at the top of a modern, successful accounting firm's agenda.
5. Leverage Project Management Tools
Many growing accounting firms are branching out into related areas and are acting more and more like management consulting firms. As such, they are increasingly managing more complex projects that may include multiple phases, locations and partners. As the number of variables increases, so does the difficulty of maintaining visibility into and control over the projects that need to be managed. In today's highly competitive environment, accounting firms can't afford any blind spots. They need to manage their projects with a keen eye on profitability and on-time delivery. Utilizing cutting-edge tools and techniques to manage projects will increase the visibility of what it is happening across all projects at all times, give firms the control they need to adjust a project or resource plan to meet commitments, and accurately track project profitability—a key best practice for maintaining a healthy, growing firm.
There is an unprecedented urgency to provide accounting firms with the proactive, analytical information they need to support efficient and effective decision making to maximize their human capital, and to deliver successful engagements for their customers. The modern accounting landscape is shifting, becoming increasingly competitive and commoditized. In order to prosper, accounting firms must move away from traditional management techniques rooted in the past and leverage best practices and technologies to their advantage. Integration of the aforementioned elements can significantly help to unify operations, which should be considered imperative for any accounting firm looking to increase profitability.
Start free ReadyRatios
financial analysis now!
start online
No registration required!
But once registered, additional features are available.