6 Steps to Becoming a Star CFO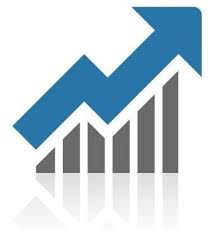 The job of a CFO is to control costs, to allocate the precious cash resources for the best use and helping the company achieving its corporate goals. In most organizations the largest expense is wages and payroll. How much is enough, too much or too little to consume on employees?Is your company where you want it to be? These decisions are not easy to take.
McConnell head of McConnel consulting supposes a situation when a CFO decides to cut the payroll expenseand limits the salary increments to 2%. He must take into account the possible consequences this change would bring. Some people at your company would walk away to work with some other organizations. Probably you are losing some of the best talent this way. But what about if you recognize the people with lessefficiencyand don't offer them the increased salaries. Instead you pay 20% more to the most efficient employees.
The second way to cut costs may be to close training if you are worried about employees leaving your company after getting trained but you should also think about what if the employees stay when you don't train them. The consequences could be serious.
Here you go with some tips to become a successful CFO:
1. Keep your businesses structure up-to-date. You should be well known with what is going on in the industry.
2. Keep your eye on the horizon not only on the everyday happening. Manage your products according to the atmosphere, need and technology.
3. Spend your money wisely, don't freeze all salaries but set target objectives. Temporarily you may have to spend more money but you would win greater return in the long-run.
4. Adapt flexibility in your behavior and rules and regulations, as some staff may work nice at office but some may work well on their laptops from home. If you don't adapt, you lose.
5. Job descriptions given to your employees must make sense and there must be logic behind the JDs.
6. Collaborate and be a part of the business flow. Others' effort is your yield. This may mean to revise your business structure.
Summing up, you want your business to prosper. And you want to be sure that your employees are working at their best. McConnell says that you need to spend money to make money.
Start free ReadyRatios
financial analysis now!
start online
No registration required!
But once registered, additional features are available.