ESMA Sees Room for Improvement in EU Endorsement Process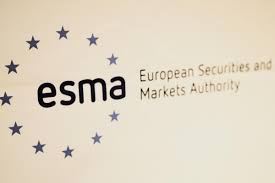 European Commission (EC) conducted a survey to gather views and opinions regarding the effect of the application of International Financial Reporting Standards (IFRS) in the EU (European Union). In relation to this, the European Securities and Markets Authority (ESMA) presented its views and suggested that European Commission should pay further attention on the duty of advising the commission regarding endorsement of these standards.
The response of European Securities and Markets Authority to the feedback agreed with most other responses that implementation of the International Financial Reporting Standards has considerably improved the comparability and transparency of European Union's companies' financial statements and adoption of the globally accepted accounting framework has been fruitful in general. It added that the constant effort to implement and use of International Financial Reporting Standards is the most suitable attitude considering in relation to international markets and increasing adoption of these standards around the globe.
ESMA said that the duty of providing the endorsement recommendations to the EC must remain fully with a public institution the fundamental duty of which is to work in the public interest. It was initially suggested, in the Maystadt report, that the new European Financial Reporting Advisory Group (EFRAG) Board should have three main pillars; one of them must be a public body i.e., ECB, EIOPA EBA, and ESMA.
Many participants suggested that two endorsement criteria should be included in the International Accounting Standards (IAS) regulation. These criteria are: firstly any accounting standards implemented should not endanger the financial health of European Union; and secondly the standard must not disturb the economic growth of European Union. ESMA does not agree with these ideas to be implemented and presents arguments in regards to public interest.
ESMA also states that transparency of the financial statements should be considered to be added into the criteria.
Start free ReadyRatios
financial analysis now!
start online
No registration required! But if you signed up extra ReadyRatios features will be available.