How to Chart your own way to a Future Partner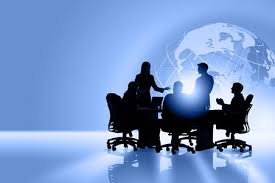 Today, only a few companies have a distinct 'path to partner.' Consequently, this results to challenges and opportunities for young professionals with partnership aspirations. The challenge comes about in that it can get difficult in knowing what needs to be done in order to make good partnerships. Equally, the opportunity is that you can have your own path defined and propose this as the starting point of leadership.
It is however not practical that the present firm management come over to you and inform you that you are now a partner material. It's not the fault of leadership that they are thinking this way. In fact, most of them will tell you of how they were managers and the managing partner met them in their offices and told them to append their signature on the audit report since they have now been appointed as partners. They will tell you that they did not have a check list, no job description or any formal evaluation that was done. It happened just like that.
Nonetheless, most firms are now realizing that ambiguous promises regarding the future do not suit Generation X and Y. For you to become a partner you do not need to really work hard so as to get there. There are some few firms who develop a program of 'path to partner' in order to define the path and also accelerate a high potential towards the right direction. Nonetheless, if you don't have a truly defined path, you will require creating your own plan and path.
The partners for tomorrow need to be competent in the following areas:
- Technical niche or specialty
- Define and hone your specialty of line of service
- Developing clientele
- Have proven strength in the development of deep and strong client relationships that will earn you referrals and cross-selling opportunities
- People development
- Partners require having the ability of selling. What strategies do you have of bringing clients at your door?
This list is not exhaustive. You may need to work on other core competencies like leveraging personal skills for a firm's betterment. See how you would assist with recruitment, technology, marketing, human resources and efficiency. 
Start free ReadyRatios
financial analysis now!
start online
No registration required!
But once registered, additional features are available.