Planning Client's Life after Work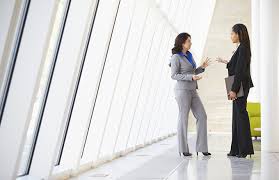 There exist two parts on how accountants can guide their clients manage their years of retirement; personal part, financial and money part. Most of them usually come looking for advice because of issues pertaining money but it is also important to educate the client on how he can spend his new available free time.
In the past, we have heard of people who after working hard for all their lives have retired and thereafter passed away. There is no connection between mortality and inactivity but it is true that retiring without having a plan is unwise. There is a large void that needs filling when it comes to life after work. It is surprising to learn that most clients have never thought regarding their future vision and dream. As the visions start to formulate, it is important that the planner continues to learn and probe what is most important for clients. This process is difficult for some people and one has to ignite the part of thinking by means of one or two provocative questions. Some of the favorite questions is to ask a client if they passed away the following day, if they would have to regret anything or wish they had done something different.
Such questions may direct a client to respond like he would have wished he had visited his elderly mother more often or taking the children to do more skiing. Even though it sounds very simple, the most important thing is to help the client establish the most satisfying way to make use of their free time. As the issue gets clearer, the client may apply their technical knowhow in assessing the goal feasibility and have recommendations in every aspect of their financial life towards guiding those visions to reality.
No matter how early the client begins the process with regard to their retirement plan, scheduling the client's idealistic future may begin as soon as their vision is articulated. Upon establishing and quantifying the vision, the planner may now start working on the analytical part.
All guidance on retirement has to begin with a cash flow forecast. Clients require understanding their ideal spending levels and cost of living both in the now and in the future.
Start free ReadyRatios
financial analysis now!
start online
No registration required!
But once registered, additional features are available.