The Benefits and Issues that are Interlinked with Integrated Reporting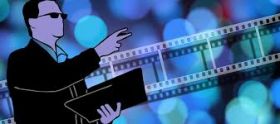 According to a report named "The Insights into Integrated Reporting" that has recently been published by ACCA, draws attention towards a review that has been drawn together with regards to 41 corporate reports prepared by companies from different parts of the world. The report also consists of interview commentary from some of the preparers of the reports on which a review has been compiled by ACCA.
As per the findings of the report the quality of reporting was high with respect to <IR> Business Network participants, and the adoption of <IR> also provided the participants with several benefits such as more clarity on various business issues, more integrated thinking and management, improved corporate reputation, stakeholder relationships, more efficient reporting, more employees engagement and improved financial results. However, the report also highlights the challenges an entity faces with regards to the adoption and implementation <IR> setup, and the set of challenges highlighted by the report include the following:
• Value creation:
The challenges that an entity faces in identifying and articulating what the stakeholders of an entity perceive as 'value'.
• Connectivity:
Another challenge the companies face when implementing <IR> is the breaking down of departments, processes and systems that operate separately within an organization and changing in some of the existing processes employed by the entity in various areas and departments of the entity.
• Defining performance measures:
Thinking and practice is still immature with regards to expressing the value an entity derive from non-financial capitals.
• Materiality:
Companies found it difficult in reconciling the needs of different stakeholders when determining materiality, as one issue may be more material to one stakeholder as compared to another.
• Conciseness:
Another issue that was highlighted during the research was that almost half of the corporate reports that were reviewed as part of the research were in excess 150 pages. Companies find it challenging in producing concise reports containing meaningful information to the stakeholders.
Reliability and completeness: As per the review, only 51% of the reports reviewed were projected in a way that achieved a balance of good and bad news in equal measure. Companies need to first know what a 'good reporting' structure looks like, before they can actually implement internal control processes and consider to seek external assurance on their integrated report.
According Yen-Pei Chen, subject manager – corporate reporting at ACCA, the review on reports prepared by various companies has provided us with an insight with regards to the progress made with respect to the<IR> adoption and implementation.
The report also highlighted the issues that arises with the adoption of <IR> and the need for the actions to resolve the issues highlighted by the report so that to encourage more organizations to adopt <IR> as it is the way going forward for a stable and sustainable global economy.
'
Start free ReadyRatios
financial analysis now!
start online
No registration required!
But once registered, additional features are available.