Barclays is Set to pay $97 Million to Settle Claims of Overbilling its Clients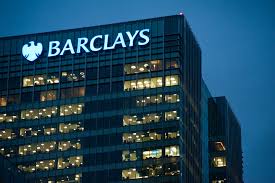 As per the U.S. Securities and Exchange Commission (SEC), Barclays PLC is all set to pay $97 million to settle the claims that the bank overcharged its clients with regards to advisory fees and mutual fund sale charges.
According to the SEC, the former wealth management business of Barclays overcharged its clients and also collected fees from clients for services it didn't perform and all these activities occurred in the period between 2010 and 2015. The SEC also said that more than 2,000 accounts were charged about $48 million for a service which Barclays did not perform and more than 22,000 accounts were charged almost $2 million in excess fees mainly due to billing errors made by the company.

The Regulator also said that the company also charged excess fees to its brokerage clients by recommending them to invest in more expensive share classes when in fact cheaper share classes were available.
Barclays PLC has agreed to penalty in order to settle all the claims made against them with regards to overcharging its clients. However Barclays is still quiet and have neither confirmed nor denied any of the allegations which the SEC has put forward against them.
According to co-chief of the SEC enforcement division's asset management unit, Dabney O'Riordan, Barclays failed to ensure that its clients are provided with services for which they were being charged by Barclays at the first place. A fair fund has been created through which all the money which the clients of the company lost will be refunded to them by the company itself.
Barclays will pay $93.5 million to a fund that will be responsible for returning money to harmed clients. The 93.5 million will include $49.78 million in disgorgement, 13.75 million in interest and a penalty of $30 million.
The company will also have to directly refund $3.5 million to certain advisory clients with regards to fees that was charged by the company for monitoring clients investment in third party investment managers and investment strategies but in reality the company did not performed the said services for which they charged their advisory clients at the first place. The amount of $3.5 million also includes a portion that will be given to the brokerage clients that were recommended by the company to go for expensive share classes when cheaper share classes were also available.
Start free ReadyRatios
financial analysis now!
start online
No registration required! But if you signed up extra ReadyRatios features will be available.