Tips for Turning an Internship into a Full-Time Job Offer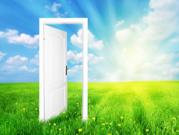 Taking that first step on the path to a career in accounting by working as a student intern is an exciting experience for aspiring professionals ‒ an opportunity to gain self-knowledge and a sense of what lies ahead. At Ernst & Young LLP, which will welcome 2,300 interns in 2013, students can look forward to training in personal and technical skills, forming relationships with mentors, and engaging in hands-on client service work.
Dan Black, Ernst & Young's Americas Director of Campus Recruiting, spoke with AccountingWEB about his firm's program and what students need to do to turn a successful internship into a full-time job offer. "At Ernst & Young, we recruit globally for our internship program, and our goal is to provide opportunities for students to get a real sense for the kind of work they would be doing if they join us full time. We're very deliberate about our timing of new full-time hires – most don't start until the end of the summer or later. The summer work that they would be given is assigned to our interns, baking in that real client experience for students."
Q: How does your internship program introduce Ernst & Young to potential interns?
A: We have some unique opportunities for our interns within the program. For example, nearly 2,200 students from around the world will attendErnst & Young's International Intern Leadership Conference in Orlando, Florida, August 1–4, 2012. Our CEO and other leaders will be there to speak about the advantages of joining Ernst & Young.
We'll also sponsor a global student exchange. Fifty participants from ten host countries will start and end their experiences in the host country and spend four weeks abroad at another Ernst & Young location within the organization's global network.
Our recruiting for interns is our largest and most substantial recruiting approach. About 98 percent of our interns will receive full-time offers, and 90 percent will accept them.
Q: What should an intern do that can lead to a full-time job?
A: I would suggest that interns, not just at Ernst & Young but in any business, consider the following tips if they want to turn their internship into a full-time offer:
· The single most important step is to look for a company that values interns and has a high rate of converting them to full-time employees. Pursue an organization that understands internship programs can help build its next generation of leaders.
· Relationships matter. Don't just make friends, earn advocates. You want people you have worked with to say, "We really want her back." The best way to build these relationships is through great work.
· Attitude determines altitude. No matter what you're asked to do, show that you have a positive attitude. During any internship, you're going to get administrative tasks, so why not complete them with a smile?
· Don't ever give up. Even if you don't get an offer, stay in touch. At a later time, a firm may be in a position to give you an offer. Regardless of the situation, don't burn any bridges. Be professional and courteous when declining an offer. You never know when your path may cross with the recruiter's again.
Jackie Sokulski, a participant in the Ernst & Young LLP internship program and a 2012 magna cum laude graduate of Wake Forest College, will join the firm as a full-time employee after a year of graduate study. As President of the Accounting Society she was involved in on-campus recruiting events at Wake Forest. Jackie spoke about the recruiting process and what she learned during her internship.
Q: Why did you decide Ernst & Young would be a good fit for you?
A: I had considerable contact with Ernst & Young recruiters. I felt that they best understood my needs. You need to meet as many people as you can during the process, and Ernst & Young clearly stood out as a better fit for me.
Q: What were some of the valuable lessons of your internship?
A: I spent two months in San Francisco during the winter busy season and rotated with a number of clients in different industries. Ernst & Young really allowed me to get a broad look and see if auditing is the right career for me.
Q: What assignments did you have that were particularly valuable?
A: My experience working with a smaller audit engagement team for a pharmaceutical client was especially valuable. I was treated as a full-time team member, given a testing assignment, and was reviewed by my supervisor in terms of my strengths and weaknesses. I felt that I knew what it's like to be a full-time employee at Ernst & Young.
In fiscal year 2013, Ernst & Young LLP will hire more than 5,500 students from campuses in the United States and 9,000 students overall in the Americas. The firm participates in all on-campus activities at its target schools, works closely with school representatives, and is also committed to a number of other innovative recruiting efforts.
Start free ReadyRatios
financial analysis now!
start online
No registration required!
But once registered, additional features are available.