IRS Recommends Preserving Tax Records Against Hurricanes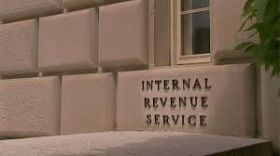 With the start of this year a new hurricane season also started, the Internal Revenue Season (IRS) is pushing businesses, and individuals to look after themselves in the season of natural catastrophe by taking some simple steps.
IRS recommends taxpayers to maintain a set of backup records in a secure place. The original set of the tax records should stored away from the backup set. The IRS mentioned that keeping a backup set of records like insurance policies, tax returns, and bank statements; is much effortless now a days, because, many financial institutions are providing these statements electronically or via internet to their customers. Even if anyone receives the original records on paper, they can be scanned into an electronic format. When documents are in electronic format, they can be easily stored in the external hardware, or burn them to a DVD or CD, as a backup.
Other step a taxpayer should take is to make videotape or photograph of the contents of his/her home, especially the items that are very precious. The IRS issues a disaster loss work book that can help the taxpayer to take necessary actions step by step to preserve their belongings. The videotape or photo graphic record of precious things can help the individual to prove their market value for causality loss claims, and insurance. Keep this photographic record outside the area where you live like stored it to the bank or friend.
The IRS pointed out, emergency plans should be reviewed annually. When some new changes are made in the organization, like hiring of new employee or changes in functions, plans should be reorganized consequently, and all the employees should be up to dated of these changes.
The employers, who make use of payroll services provider, should request the provider if it has a fiduciary bond in place. The bond could defend the employer in the occasion of default by the payroll service provider.
If the hurricane strikes, the affected taxpayer call on this number 1-866-562-5227 to talk with an IRS expert educated to handle disaster related problems.
Start free ReadyRatios
financial analysis now!
start online
No registration required!
But once registered, additional features are available.