Tax Revamp Effort Is 'Not Theater,' Says U.S. Senate's Hatch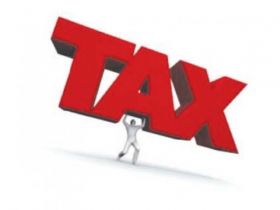 The Senate Republican tax law writer and Senate Finance Committee chairman, Orrin Hatch stated that the attempt to make the biggest modification to the tax laws in twenty nine years is not a mere exercise. He added that the possible progress of the bipartisan groups should not be discounted by the cynics.
At the Chamber of Commerce in Washington, Hatch mentioned that his goal is to make a new tax law when it comes to reform and not to issue a proposal or framework that does not work. He also mentioned that he wants to reduce individual tax rates and avoid increasing taxes or increase in budget deficits.
He continued that the President of the United States wants to raise the individual tax rates for top-earners and tax debate shall continue as presidential election approaches.
Class Warfare
In a television interview, Hatch stated that it feels like stealing from others and make political use of it. He added that there are lots of ineffective programs and areas that could be shut down and president could pay for the stuff he would like.
Chair of President's Council of Economic Advisers, Jason Furman, mentioned that the president's suggestions would facilitate the middle class families and unstick capital.
On the issue of trade, president Obama and Hatch agreed and Hatch mentioned that he would proceed quickly but with care to provide fast track negotiating power to the president. The Congress will then have an up or down vote on any of the trade deals, without making any changes.
He added that the role of the Congress on trade negotiations will be increased by specifically directing the administration as to what they must deliver to get an agreement by congress. He also requested Obama to strongly support the trade authority.
Employer Mandate
The first bill of the committee will be a House passed measure providing exemption to some of the veterans from the employer mandate of Obama care.
The panel shall also work towards reauthorizing the insurance plan of children's health and finding funds for highways.
Hatch further mentioned that he wants to work over key modifications to entitlement programs like Social Security and Medicare.
Hatch concluded that the taxes will largely increase with the passage of time if they do not make efforts to bring their currently non-sustainable entitlement programs to a right and sustainable path.
Start free ReadyRatios
financial analysis now!
start online
No registration required!
But once registered, additional features are available.