Vault.com Unveils 2012 Accounting Firm Rankings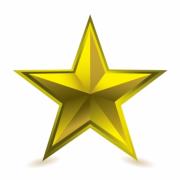 On September 29, 2011, Vault.com released its 2012 Accounting Quality of Life Rankings, examining how accounting firms rank in fifteen areas, ranging fr om overall job satisfaction to diversity.
Unlike last year, this year's rankings did not have a single dominant firm. Instead, several different firms shared the wealth. Leading the way was Elliott Davis, which took the top spot in four categories. WithumSmith+Brown and Deloitte each earned the highest rating in three categories. SS&G Financial Services took the lead in two categories, while Armanino McKenna, PricewaterhouseCoopers, and Rothstein Kass each grabbed one top spot.
"Elliott Davis and WithumSmith+Brown, ranking number one in almost half the categories, underlines how strong some of the smaller accounting firms are when it comes to workplace issues," said Derek Loosvelt, the senior finance editor at Vault. "Although Big-Four firm Deloitte is the industry leader when it comes to diversity, non-Big Four firms are leading the way in firm culture, job satisfaction, training, manager relations, and business outlook – important categories on which students and young professionals are increasingly basing their employment decisions."
In order to determine the rankings, accountants were asked to rate their own firms in a variety of categories on a scale of one to ten, with one being the lowest and ten being the highest. A firm's score in each category is simply the average of accountants' ratings of their firms in that category. Vault's rankings indicate the top firms in each area, which offers jobseekers in the industry a tool to aid in their career search.
Following are the top-ranked accounting firms in each of the fifteen categories as well as comments from their employees:
Overall job satisfaction: WithumSmith+Brown
"I have been with four CPA firms, and the culture, caring, and professionalism at Withum is by far the best of the bunch. It truly is a great place to work."
Firm culture: WithumSmith+Brown
"The firm really believes in creating a solid work environment for the employees. It is more of a laid-back atmosphere while still remaining professional and focused. I believe it helps create efficient and effective work."
Hours: Armanino McKenna
"Armanino is very flexible regarding hours. As long as you get your work done, [you] can take personal time as needed. Some days I leave early to be with my family, and I make up the time on the weekend or by working a bit longer another day."
Manager relations: Elliott Davis
"The relationship between management and juniors is great. That's the aspect I love the most about Elliott Davis. Our shareholders will stop by our offices and joke around all the time. They never seem to show their power and push anyone around."
Formal training: Elliott Davis
"We constantly look to improve our technical and professional careers. We have scheduled training for different levels. We provide in-house and external training. We try to cover topics that are pertinent to our profession. We have formal coaching and mentoring programs to help develop our people."
Informal training: Elliott Davis
"People are always willing to sit down and show or explain how to do something."
Office space: Elliott Davis
"Very nice, first-class office space in a very prominent and convenient area of Charleston."
Compensation: SS&G Financial Services
"I believe that I am compensated very well for what I do."
Selectivity: PricewaterhouseCoopers
"In my opinion, the interview and callback process is very effective. The HR department keeps candidates updated on interview dates and times and any changes to those. They are with you through the entire process and keep you informed of any updates on interview results. The ideal candidate my firm is seeking is a responsible, straightforward, hard-working, and outgoing individual."
Green initiatives: Rothstein Kass
"The firm is striving to develop more environmentally friendly policies and is implementing new initiatives fairly often, such as offering recycling drives for different materials like magazines, batteries, and electronic devices. The firm often couples these initiatives with contests that offer prizes to the winner."
Overall business outlook: WithumSmith+Brown
"Company morale is high, as employees are excited to work for the firm and passionate about their work. Reports from management concerning competition seem to be positive, and the company is constantly gaining new clients."
Overall diversity: Deloitte
"Deloitte fosters an extremely diverse community with many internal groups, outreach programs, and other types of support."
Diversity – Women: SS&G Financial Services
"About one-third of the director group is women, which is amazing compared to wh ere I've worked in the past and other firms I know about. Everyone is treated equally here."
Diversity – Minorities: Deloitte
"Deloitte seems to definitely go out of its way to hire a diverse mix of employees, including women and minorities. Additionally, promotion is not affected by race or gender."
Diversity – LGBT: Deloitte
"I'm a gay employee and everyone I've dealt with has been completely accepting. The environment today at Deloitte is what we dreamed of fifteen to twenty years ago."
Start free ReadyRatios
financial analysis now!
start online
No registration required!
But once registered, additional features are available.