Financial Reporting Conference Fears for Euro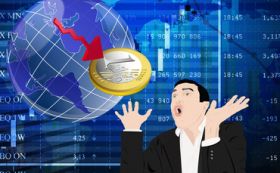 ERNST & YOUNG'S Financial Reporting Outlook conference started in dramatic fashion with an anonymous vote on the future of the Euro.
Almost one-in-five attendees said there was no hope for the single currency, but 69% thought it would battle on, albeit with fewer members.
International standard setter Stephen Cooper took the stage to upd ate 600 attendees on the work of the IASB, focusing on unfinished projects and future agenda.
Put bluntly, he said that one of the three primary unfinished standards - insurance - was "almost there", while revenue recognition and leasing were still causing headaches.
Revenue recognition, a contentious standard that deals with when to account for income from contracts with customers, ran up against complaints from the construction industry.
Timing differences between revenue recognition and costs can be particularly troublesome for large-scale builders, who complained of too many performance obligations for some contracts.
Simplified and clarified requirements went some way to resolving these, but issues raised by the telecommunications sector remain and Cooper said: "I don't think we're any nearer to solving many of these."
US standard setter the FASB is one step behind its global counterparts on the new insurance accounting standard and Cooper called it "one of the most frustrating projects I have dealt with in my time at the IASB".
Differences between the two standard se tters have proven entrenched, with disagreements over risk adjustment, policyholder participation and acquisition costs, to name but a few.
Expressing sympathy with insurance analysts, he seemed exasperated, saying: "It's a real failure of the IASB not to have dealt with it more quickly."
No matter how tricky insurance proved to be, leasing is even tougher, Cooper continued. The most recent incarnation is "significantly less complex", he insisted, expressing hope that the current version will meet with approval.
It maintains the original definition of a contract in which the right to use the asset for a period of time is exchanged in return for "consideration", but has changed the concept of who controls the asset.
The IASB's agenda consultation will touch on whether to press forward with updating standards, focus on research, or prioritise a period of calm.
Stakeholders have until the end of the month to comment and these will be reviewed early next year.
The rest of the conference will see attendees from 20 countries treated to an update on the Financial Reporting Council's agenda from chief executive Stephen Haddrill.
JP Morgan's Peter Elwin will take the stage to give the analysts' perspective and afternoon breakout sessions will sweep over technical issues, the future of UK GAAP and other hot topics in financial reporting.