Russia to Become Latest BRIC in IFRSs Wall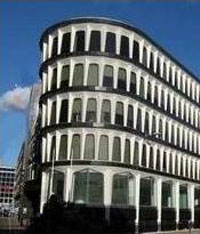 International companies and investors using IFRSs will soon be able to raise capital in Russia and be entirely familiar with a set of Russian financial statements, according to Hans Hoogervorst, the IASB chairman.
His upbeat assessment of the world's sixth largest economy's imminent adoption of International Financial Reporting Standards in 2012 was made at the Ernst & Young IFRS seminar in Moscow, recently.
Hoogervorst said: 'It is important to note that Russia is doing this properly. No amendments to IFRSs. No additions. No omissions. Full IFRSs, as issued by the IASB and required for all publicly listed companies. This really is very impressive. Russia should be congratulated for its full and unambiguous commitment to global accounting standards.'
Hoogervorst added that IFRSs are now required or permitted for use by companies in more than 100 countries with the majority of G20 countries specifying their use.
He said: 'The move towards global accounting standards is seen as an essential part of the global financial reform agenda, providing the transparency on which to build a better, more resilient global financial infrastructure. With Russia joining Brazil in fully adopting our standards, the BRICs are more than half-way there. Real progress is also underway in China and India.
'China has come a very long way in a very short period of time. Chinese accounting standards are now closely aligned with IFRSs. To come fully on board, China just has to take some small steps. I am convinced that a country that is used to making great strides forward will make this very small step too.'
He said India still had obstacles to overcome on the way to full adoption but he 'sensed a real desire for them to come fully on board'.