FASB Publishes Proposal for Impairment of Indefinite-Lived Intangible Assets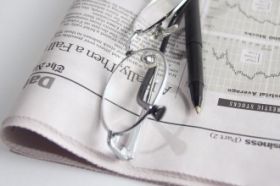 The
Financial Accounting Standards Board
(FASB) has issued for public comment a proposed Accounting Standards Update on indefinite-lived
intangible asset
impairment testing that is intended to simplify impairment assessment and reduce the recurring costs to comply with existing guidance while improving the consistency of testing methods among long-lived asset categories for preparers.
Examples of intangible assets subject to the proposal would include indefinite-lived trademarks, licenses, and distribution rights. The standard would apply to all public, private, and not-for-profit organizations.
The amendments would allow an organization the option to first assess qualitative factors to determine whether it is necessary to perform the quantitative impairment test.
An organization electing to perform a qualitative assessment no longer would be required to calculate the
fair value
of an indefinite-lived intangible asset unless the organization determines, based on a qualitative assessment, that it is "more likely than not" that the asset's fair value is less than its carrying amount.
Under the current guidance (FASB Accounting Standards Codification Subtopic 350-30, Intangibles—Goodwill and Other—General Intangibles Other than Goodwill), an organization is required to test an indefinite-lived intangible asset for impairment, on at least an annual basis, by comparing the fair value of the asset with its carrying amount.
If the carrying amount of an indefinite-lived intangible asset exceeds its fair value, an impairment loss is recognized in an amount equal to the difference.
"This proposed amendment is intended to reduce the cost of evaluating indefinite-lived intangible assets for impairment without changing the information provided to investors," said Leslie F. Seidman, chairman of the FASB.
"The proposed amendment is similar to the simplification that the Board issued last year relating to the impairment testing of goodwill."
The amendments in this proposed Update would be effective for annual and interim impairment tests performed for fiscal years beginning after June 15, 2012. Early adoption would be permitted.