IASB and FASB to Hold London Talks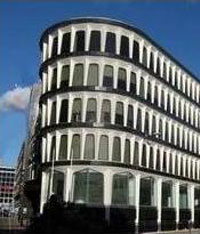 The IASB and FASB are to hold round the table talks on the proposals for investment entities in London, later this month.
The meeting will take place at the IASB's Cannon Street office on 29 February and is the second of four such events, with a further three occurring in the next month in Canada, USA and Malaysia respectively.
Discussion will centre on the IASB's exposure draft Investment Entities, proposing to introduce an exception to the control principle in IFRS 10Consolidated Financial Statements, prohibiting an investment entity from consolidating its investments in controlled entities. Additionally, the exposure draft Financial Services—Investment Companies (Topic 946): Amendments to the Scope, Measurement, and Disclosure Requirements.from the FASB that proposes amendments to the current criteria for determining whether an entity is an investment company will also be addressed.
The investment entities project is a joint project between the IASB and the FASB, and the two exposure drafts do share many similarities, while also differing in certain instances.
Registration for the two-hour London event closes 8 February.