US Plan to Adopt IFRS to Improve Transparency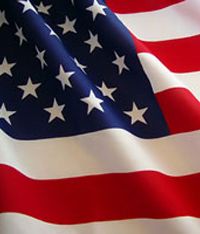 Indications that the US plans to adopt International Financial Reporting Standards (IFRS)earlier than expected have been welcomed by accounting bodies in north America. This follows the International Accounting Standards Board (IASB) meeting in London on 20 February, where SEC chief accountant James Kroeker indicated that the US standard setter is likely to press for IFRS adoption within months, rather than years.
'Faster adoption of IFRS by the US is a win-win situation for accounting standards as well as financial statement users - especially global investors. Global financial reporting transparency that wasn't possible with the US's absence from the IFRS table will finally become a reality,' says Kristine Brands, CMA, member of the Institute of Management Accountants (IMA) board of directors.
'Global investors will benefit from comparable financial statements that are based on a single-set of high quality international accounting standards. While US companies will incur IFRS implementation costs, the IASB and FASB standards convergence projects have brought many of the key accounting standards into closer alignment.'
The timeframe for adoption needs to be clarified to ensure that US companies are given time to comply. Brands added: 'SEC chairman Mary Schapiro has previously said that companies will have ample time to make the transition and will recommend that companies have at least four years to convert to IFRS if the SEC decides to adopt IFRS.'
Major accounting firms and multinational companies say a move would simplify their accounting and make it easier for them to raise capital around the world, but critics say it would be too costly and burdensome.
The SEC is likely to make an announcement on IFRS convergence plans by late 2012.