Moving to IFRS: Delays and More Delays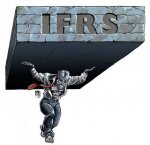 There have been some interesting recent developments in countries that are considering transition to IFRS: the SEC is still due to decide later this year whether/when and how to incorporate IFRS into the US financial reporting system. In June the staff issued a potential slow burn proposal for consideration. Japan's Financial Services Minister implied that Japan might defer its move to IFRS from 2014 until 2016 although this is not an official view; and India are eerily silent over their plans despite having passed their original proposed transition date.
The SEC's staff paper issued in May put forward a transition plan for converging IFRS with US GAAP over a five to seven year period that is essentially an endorsement approach. The US would aim to avoid differences between 'full IFRS' and 'US-endorsed IFRS', but the FASB could modify or supplement IFRS in rare instances. The paper stresses that the SEC has not yet decided to follow this approach but requests constituents' views on this and other approaches by 31 July 2011.
The staff paper has provoked very different responses. Some recognise the difficulty in persuading US firms of the benefit of moving to IFRS. A 'softly softly' approach over a period of years may gradually win those companies over. Others want to avoid further 'endorsement' processes – or think that if the US has a rigorous endorsement process, Europe or other regions should toughen their own approval process.
Hopefully SEC makes a decision this year as promised so that other transitioning territories can get some more clarity. Of course, they may want to wait until final leasing, financial instruments and revenue standards are issued. If that is the case we still have a long way to go.