IASB and EFRAG Discuss Priority Projects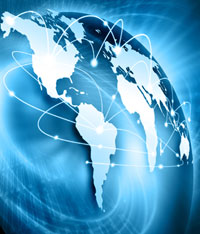 The International Accounting Standards Board (IASB) and the European Financial Reporting Advisory Group (EFRAG) has met to discuss key projects which are priority areas for both organisations.
Attention on the four major open projects - Insurance Contracts, Leases, Financial Instruments and Revenue Recognition – included general updates, a preliminary assessment of the comments that have been received on the exposure of the revised revenue recognition proposals, by the IASB, and an update fr om EFRAG on the results of their field tests on these proposals.
EFRAG also commented on the Leases project, on the IASB's project to make lim ited improvements to the classification and measurement model in IFRS 9, Financial Instruments. The group also discussed EFRAG's plans to trial the IASB's general hedge accounting Review Draft.
In other matters, the recent ESMA paper on 'materiality' was discussed, as was EFRAG's forthcoming discussion paper on the Disclosure Framework. In addition, the IASB and EFRAG also discussed ways in which they could more closely on future projects.