IAASB Strengthens Standard on Use of Internal Auditors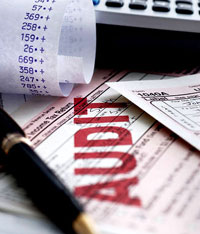 The International Auditing and Assurance Standards Board (IAASB) has released International Standard on Auditing (ISA) 610 (Revised), Using the Work of Internal Auditors , which addresses the external auditor's responsibilities if using the work of an internal audit function in obtaining audit evidence.
The revised standard is aimed at enhancing the external auditor's performance by providing a more robust framework for evaluating and using the work of an entity's internal audit function. Related changes have also been made to ISA 315 (Revised), Identifying and Assessing the Risks of Material Misstatement through Understanding the Entity and Its Environment, to explain how the internal audit function and its findings can usefully inform the external auditor's risk assessments.
Many entities establish internal audit functions as part of their internal control, risk management, and governance structures. The IAASB believes effective coordination and communication between the external and internal auditors can contribute positively to the external audit.
James Gunn, IAASB technical director notes: 'The external auditor may be able to use the work of a robust internal audit function. Nevertheless, the external auditor has sole responsibility for the audit opinion expressed, and that responsibility is not reduced by the external auditor's use of the work of the internal audit function.
This revised ISA defines the conditions that are necessary for the external auditor to be able to use the work of internal auditors, including ensuring that the internal audit function's work is adequate for the audit, and preventing overuse or undue use of such work.'
Both ISA 610 (Revised) and ISA 315 (Revised) are effective for audits of financial statements for periods ending on or after December 15, 2013.