Progress on International Accounting Standards 'Substantial'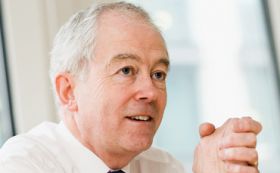 PROGRESS TOWARDS convergence of International Financial Reporting Standards with US GAAP has been described as "substantial" by the standard setters.
The International Accounting Standards Board and US Financial Accounting Standards Board announced last week that the June deadline for convergence has been scrapped, with three outstanding projects to complete before the process is concluded.

The body has wrapped up five projects since November, and the next few weeks will see new regulations issued on consolidated financial statements, joint arrangements and post-employment benefits.
Many consider the outstanding IFRS issues the thorniest, comprising accounting for financial instruments, leasing and revenue recognition, and a joint project to make IFRS and UK GAAP more closely aligned.
IASB chairman Sir David Tweedie said: "The convergence programme continues to raise the standard of financial reporting worldwide, delivering much-needed improvements in key areas and providing a solid platform for global high quality standards."
Convergence will mark a crucial point in the US decision-making process on adoption of full IFRS, and stakeholders had initially been hoping for a verdict by the end of the year.