ICAEW Warns Against Prohibiting the Use of Fair Value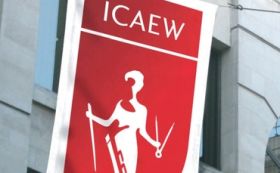 EUROPEAN COMMISSION proposals to amend the application of fair value accounting have met with opposition fr om the ICAEW.
According to lobbying materials fr om the ICAEW seen by Accountancy Age, the institute is concerned that proposed changes to the EU Accounting Directive will remove the ability of companies to apply fair value accounting and will damage the quality of European financial reporting.
"This is a radical departure from current practice and would be highly problematic. Some crucial aspects of accounting are based around this concept and it is not immediately clear how practice in those areas would be governed if the current treatment could no longer be applied," the document said.
Prohibiting the use of fair value would cause many derivative financial instruments to be taken off the balance sheet, the ICAEW warned.
"The misleading picture of risk that would result is most undesirable in the light of the recent financial crisis," it said.
While the ICAEW offered its support to EC proposals for a lim ited form of so-called country by country reporting that will require large extractive and logging companies to report the payments they make to governments, the institute argued that financial statements are not the right place for this kind of disclosure.
"The objective of financial statements is focused on meeting the information needs of users, primarily equity and debt capital providers, who have their own funds at risk in the entity. This is not the purpose of these disclosures. Including extraneous information - however important for other purposes-that is not aimed first and foremost at meeting investor needs risks cluttering the financial statements and obscuring important data," the ICAEW said.
Nigel Sleigh-Johnson, head of ICAEW's financial reporting faculty, said: "ICAEW is on record as fully supporting efforts to improve accountability in resource-rich emerging economies, and being broadly in favour of current EC proposals [on country-by-country reporting], including the option for Member States to mandate the new disclosures somewh ere other than the annual report.