New IASB Chairman Expects FASB to Adopt IFRS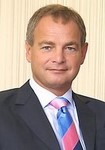 Hans Hoogervorst, who took over as chairman of the International Accounting Standards Board this month, said he anticipates the U.S. will ultimately adopt International Financial Reporting Standards.
During his first speech as IASB chairman after taking over last Friday, the former Dutch finance minister said Tuesday during an IFRS conference in Zurich, Switzerland, that he believed the U.S. would eventually join other countries in adopting the standards.
"We still have quite a few things to resolve, but I'm positive about the outcome," he said, according to Bloomberg.com
"The U.S. is the largest national capital market in the world with some of most developed and sophisticated accounting standards; therefore it's appropriate that the SEC has taken its time," he added.
He believes that a recent agreement on fair value accounting among the two boards has helped the process. The U.S. had planned to expand the use of fair value to include bank loans, which was resisted by banks and differed fr om the IASB approach. The U.S. has now dropped those plans, and Hoogervorst said "that has made talking to each other a lot easier."
"It's really hard to fathom the possibility that they would want to relinquish their leadership role in international accounting," he told Reuters on the sidelines of the conference.
"A negative decision is almost impossible to think about," he added. "It's fine if they take their time as long as we have a clear decision."
Hoogervorst anticipates that the U.S. will use an endorsement process for new IFRS rules similar to the process used in the European Union.
In a welcome message posted Friday on the IASB Web site, Hoogervorst further explained his plans.
"We have a lot on our plate right now," he wrote. "Our first priority is to complete the remaining convergence projects with the FASB to the highest possible standard and to ensure that they have benefited from a truly exceptional outreach program. We will not be able to please everyone, but I believe we are on the right path to deliver high quality, principle-based standards that enhance transparency to investors and other users of financial statements. As this work approaches completion, we can begin developing a post-convergence agenda."
He said the IASB would soon publish a consultation document setting out some ideas to solicit feedback about what standards are in urgent need of fixing, and how the IASB should deploy the lim ited resources at its disposal.
"At the same time, we need to help complete the missing pieces of the IFRS jigsaw, and an important element of that is encouraging the United States to come on board," Hoogervorst added. "IFRSs are already permitted for use by non-U.S. companies listed on American markets, and I am optimistic that the U.S. Securities and Exchange Commission will move to fully incorporate IFRSs into the U.S. financial reporting regime shortly. The U.S. is the single largest national financial market, with the most developed and mature national accounting standards. It seems reasonable to me that the SEC takes its time to make the appropriate transitional arrangements; however, it is clear that U.S. companies would welcome some certainty in the near future. The SEC's decision will certainly have consequences elsewhere in the world, with several other major economies waiting to see what happens before finalizing their own plans to adopt."
Japan has recently indicated that it would delay its adoption of IFRS, and some officials in India have been pushing for exceptions to the standards that would also delay implementation.