AICPA Issues Other Comprehensive Basis of Accounting Draft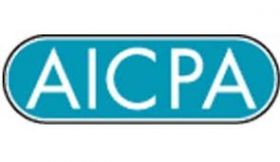 The AICPA has issued a draft containing its Financial Reporting Framework for SME's, which was proposed by it earlier. The exposure related draft has been issued with an intention to acquire comments on it. The OCBOA (Other Comprehensive Basis of Accounting) draft or framework that has been designed for an important purpose focuses on over twenty million private United States businesses, which at present are not expected to follow Generally Accepted Accounting Principles, with an aim to provide them with a reporting mechanism that is relevant, simplified and reliable.
Barry Melancon, President and CEO, AICPA stated that the AICPA had learnt from private companies as well as bankers and Charted Professional Accountants who serve those entities about the need for some sort of relief with regard to finance related reporting. He further mentioned that the stakeholders dealing with private businesses and SMBs finance related reporting had made it clear that they wanted another option instead of the existing finance related reporting system. As a response to the requirements of these entities, the institute will now be making its new structure available in the initial six months of 2013.
David Morgan, Chairman of the AICPA Financial Reporting Framework for small and medium Enterprises stated that the American Institute of Charted Professional Accountants has designed a finance related reporting structure for SMEs that would help in filling the gap in terms of guidance, which many entities require in order to prepare useful finance related statements in a way where Generally Accepted Accounting Principles are not needed.
Morgan also reinstated that the framework would help the in saving time as well as costs of several entities and also help them produce finance related statements, which hold a lot of relevance for lending companies and owners of different businesses. He also clarified that the new structure would allow charted professional accountants to provide their private businesses with a product, which is very much in tune with their requirements.
Aside to the draft, the American Institute of Professional Accountant is also looking for information on resources that will help preparers, users of finance related statements and charted professional accountants understand as well as implement the new structure when it is finally issued.