A New Accounting Model for Financial Accounting in FASB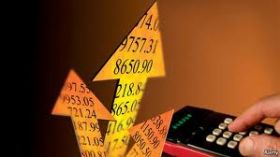 The US Financial Accounting Standards Board has set up some new rules and regulations for the accounting model. A report says,
The US Financial Accounting Standards Board has come up with some necessary changes in the field of accounting and its standards on 20 December 2012. The new report is issued in the name of "Financial Instruments – Credit Losses". The ASU includes the current expected credit loss (CECL) theme for the purpose of accounting and to keep a track on the financial assets. This particular model will help us in developing more time in the matter of credit losses and it is also provided with some additional transparency for the credit risk involved. This new model completely changed the previous mode of accounting with the help of multiple existing impairment models by the help of US GAAP. The general loss of the model is recognized before the loss incurred.
The ASU launches the major test for the impairment in the field of financial assets which is mentioned at a fair value system through the help of other comprehensive income (FV – OCI). It is applied irrespective of the type of asset used if it is a loan vs. debt security. In this proposed method, the reporting entity is to be represented by the impairment allowance which is equal to the current estimate and the expected credit loss. This particular system is not applicable for all. This is mainly applicable for the leases and loan commitments which is mainly not measured by the fair value through net income (FV – NI).
This particular method can be compared to the IFRS and we should observe the main differences. This particular model is the third model which is proposed by the FASB for commenting. The first model which was introduced used to consist of only documents whereas the second model was jointly published as a supplementary document with the help of IASB in January 2011. On June 2012 they jointly invented a three bucket system for the financial assets. However, this model was so complex that it became very difficult to be understood by everyone. Then they decided to bring out a new model which is also known as an alternative impairment model. Now the IASB is planning to expose the first quarter of its draft on impairment in the year 2013.