Monitoring Board of IFRS Declares new Criteria for Membership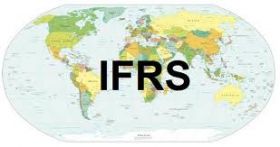 In the board meeting of IFRS Foundation that took place in Brussels this month which also included Michel Prada, the chairman of IFRS for discussing about foundation funding and creating the Accounting Standards Advisory Forum which is a new group that will assist in global standard setting, a decision about periodic review of membership and criteria for selecting new member has been taken.
The International Financial Reporting Standards (IFRS) Foundation's Monitoring Board has declared that it will use a new approach of assessment for the criteria of membership and it plans that after every three years the existing members will be reviewed. These plans will come into action along with the plans for expanding the membership of the board which will be done by the end of the year 2013.
According to the governance review of 2012, the criteria for being a new member of the board are that the person should be a user of IFRS and should also be a user of capital markets authority who is responsible to set the financial reporting's content and form in its jurisdiction.
The actual criterion for membership of IFRS was that the member has to support in developing high quality of international accounting standards. However later this criterion was expanded and needed the demonstration of the commitment of the member by using IFRS in the capital markets of the jurisdiction. It is also required them to participate in the Foundation funding by the jurisdiction.
The Monitoring board of the IFRS has also announced that it will carry out a periodic and regular review of the existing members after every three years and this it will start by the end of 2013. It has also stated that along with these periodic reviews, it will also carry out impromptu reviews, according to its requirement. This review that the Monitoring board plans to perform is though not dependent on anything particular but it is also not completely independent. This review is mainly centered on self assessment. The Monitoring Board of International Financial Reporting Standards has stated that the periodic review which it has planned to perform from 2013 would first and foremost contain the self-assessment made by each of its member, which will also contain further information and additional data gathered from other sources.