Government Plans More Changes in IFRS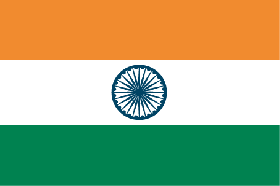 MUMBAI: The government is planning to introduce additional changes to global accounting standard, IFRS, to make it more palatable for Indian companies, overriding the international opposition to amendments already made. Such a move will extend the eventual migration by Indian companies to the global standard and also insulate local firms from any short-term capital market shocks that may arise due to erosion in valuations.
However, any changes to the Indian version of the International Financial Reporting Standards (IFRS) will take time as the government will initially look at some of the revisions being suggested globally, specially by the developed markets of US and Japan, before finalising the road map, secretary, ministry of corporate affairs D K Mittal told ET on Thursday. "We have to see how IFRS will meet our requirements. Our markets are different, our standards are different," he said.


The ministry, through the National Advisory Committee on Accounting Standards (NACAS), notifies accounting standards that are adopted by Indian companies. The government had earlier suggested changes to the IFRS - popularly called carve-outs - prior to its scheduled rollout in April 2011. These changes were criticised by the International Accounting Standards Board as not being IFRS-compliant. The international board had requested the government to adopt IFRS in full.