UK Local GAAP Replaced with New Standard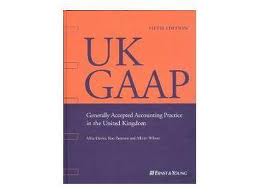 It is indeed a fact that the United Kingdom's local GAAP will have retired, come 1st January 2015. That is because the United Kingdom's FRC (Financial Reporting Council) has published a new standard, the FRS 102, which will replace the local GAAP. The FRS 102 is the financial reporting standard which is applicable in the United Kingdom and the Republic of Ireland. The FRS 102 has originated from the IASB's IFRS for ISMEs. The new FRS 102 is considered to be a reflection of the full version of the IFRSs. The new FRS 102 is also known to incorporate changes that have been made by the FRC.
One of the many changes that the FRC made to the IFRSs when incorporating them into the new FRS 102, lead to a wider scope for the standard as compared to the IFRS for ISMEs. This will be beneficial for the people that need to apply only a part of the full version of the IFRSs. That is because if a person feels the need to do so, all they would have to do is to apply the new FRS 102. This is one of the benefits of the FRS 102 containing elements of the IFRSs.
The FRS 102 is the final edition to the set that is designed to replace the local UK GAAP. The FRS 102 is a follow up to the FRS 100 Application of Financial Reporting Requirements and the FRS 101 Reduced Disclosure Framework. However, another element is being expected to join this package. That element will be a separate standard for insurers and the amendments made to the financial instruments section. The FRS 102 is expected to appeal to many people because of its short length of about 250 pages. This is also a reason why most people believe that most UK reporters will shift from the local GAAP to the new FRS 102, instead of electing to follow the full version of the IFRSs. The official launch of the FRS 102 and the retirement of the local GAAP are set for 1st January 2015. However, one has the liberty to elect to implement the FRS 102 before the 1st of January, 2013, provided that they elect to do that after the 31st of December, 2012.