Scott London Charged For Violating the Principle of Confidentiality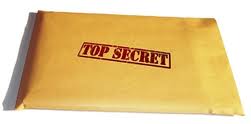 Scott London former KPMG audit partner has been alleged for disclosing confidential information of 5 public companies to his friends against cash and gifts, according to the Wall Street. Therefore, the criminal charges of insider-trading caused him to go to US court. This act is the blatant violation of fundamental principles of audit.
By going deeper into the matter CEO of KPMG, John Veihmeyer has announced that firm is considering instigating a legal action against Scott London. Whilst on the other side Harland Braun, London's lawyer, has refused to comment on that. Veihmeyer commented that he was shocked after knowing the charges; he further added that they (KPMG) explicitly censure London's actions and are extremely apologetic by the impact on clients and firm employees.
According to the US authorities, London gave his friend, Bryan Shaw a jeweler, information of advance notice of earnings or merger plans on public companies including shoe-maker Sketchers and nutrition group Herbalife.
Shaw has assisted FBI agents to record his calls with Scott London by wearing a recording Device. It is reported that London had received cash and gifts such as a Rolex watch in exchange for the information. London, conversely, said to the told WSJ that on various events he ha received cash parcels of $1,000 (£650) to $2,000 plus a discount on the watch and dinners.
Shaw and London have confessed, London bailed for $150000. The impact of the acts of London could result him to be imprisoned up 5 years along with fines up to $250000. The Security and Exchange Commission has charged both London and Shawin in a related law suit as both confessed the offense.
London has also mentioned that all his actions were by his own choice and solely by his own choice. London further added that he wanted to help his friend who was undertaking an aggravated business.
London has admitted that he had disclosed the information but has denied the fact of accepting funds in return, in a statement sent to Wall Street Journal. London served the firm for around thirty years and managed the audit division in Los Angeles.