You Are Invited!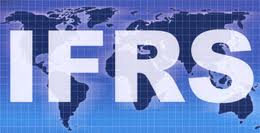 The IFRS, or International Financial Reporting Standards board is the UK equivalent of the US FASB or
Financial Accounting
Standard Board. Both organizations seek to standardize accounting practices across their respective areas. When the Euro became the predominant currency in the several nations in Europe, there was a need to standardize the accounting practices amongst all of these countries into one uniform set of rules. As of right now, the IFRS is attempting to include the US accounting standards into the mix to create a truly international standard that is meant to enhance the new global economy.
The struggle now is in that with the economic crisis that is rocking several countries in the Eurozone, and the unstable future of the Euro itself is causing a significant delay in the goal of actually making these standards law. The IFRS is seeking to get the feedback and ideas of European stakeholders that at this current time are dealing with crises of their own. These issues have led to a hesitation on the part of American standards boards to engage in debate and implementation of these standards. This hesitation does not sit well with many of the accounting boards in Europe as they believe a standardized way of creating financial reports is an important part of Europe's making a recovery easier.
The Association of Chartered Certified Accountants (ACCA) has scheduled a debate on this very issue and they are inviting stakeholders, company executives and accountants from around the world to attend the event entitled, "Future of IFRS: What Purposes Do We Want Annual Accounts to Serve?" During this event, there will be an honest discussion on the future of IFRS in light of current trends. They want you to attend and listen to the speakers asking questions like:
What changes need to be made to the IFRS?
Does the IFRS still fit a purpose in today's climate?
This event takes place on 8th May 2013 in the European Parliament and will include a lunch after the last speaker. At this event, the heads of the ACCA and IFRS will be in a discussion panel fielding questions from the audience. If you are interested in attending, contact Cecile Bonino at ACCA Global to register. Cecile.bonino@accaglobal.com