International Accounting Standards and Audit Quality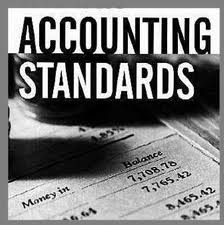 The International Accounting/Auditing Standards Board, or IAASB has spent the last several years attempting to coordinate the accounting standards between the different nations. With different nations using several different currencies and having different rules for accounting it makes reading audit reports difficult for potential investors in those different nations. This week, John Davies, head of the Association of Chartered Certified Accountants, or ACCA, commented on the consultation paper written by IAASB.
The paper detailed IAASB plans for a framework concerning a standard for all nations' accounting practices. Davies said that the Framework gives tax preparers, auditors, stakeholders and others a more accurate understanding of the quality of audits. The IAASB wrote in the framework paper about audit quality and sub-standard audits are not always about the quality of the auditor.
While the purpose of the framework is primarily for communication to auditors, Davies says that the success of the framework will be judged by the improvements in audit quality. A quality audit report helps increase potential investors' confidence which boosts the available capital for companies to use for expansion and growth.
Davies says that the Framework should adopt the perspective of those who are shareholders who make important decisions based sometimes solely on the audit report. Issues like the mandatory rotation of auditors between companies to prevent potential conflicts of interest from developing. The Enron scandal in the US came about because the auditors of the company producing the report had developed a relationship with the corporate officers.
Millions of shareholders lost money when the Enron scandal was exposed. Investors lost confidence in the company and the whole scandal resulted in new laws concerning audits and auditing. These new laws were codified in the Sarbanes-Oxley Act. The IAASB has a goal of making sure that the Framework should reassure investors against something like the Enron scandal from occurring again.
The most controversial portion of the IAASB Framework is the inclusion of non-financial information in the company's audit report. This information includes data on the diversity of the employees, company projects to maintain a sustainable environment and more that has to do with social issues than financial. What is finally passed as the acceptable global standards remains to be seen.