IAS 16 and IAS 41 to have Amendments Proposed by IASB in Exposure Draft (ED)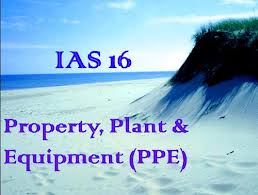 An exposure draft (ED) has been published by The International Accounting Standards Board (IASB) which focused on the amendments to IAS 16 'Property, Plant and Equipment' and IAS 41 'Agriculture'.
Background
Biological assets must be accounted for at fair value, Asian-Oceanian Standard Setters Group (AOSSG) and the IASB's Emerging Economies Group (EEG) produced "issues paper" showcased the survey conducted by Malaysian Accounting Standards Board (MASB) in 2010, analyzed that bearer biological asset's fair value couldn't be found out.
How amendments are important
Significant biological transformation can't be done once bearer plant hit maturity, and are disposed off when productive life ends. Therefore, accounting treatment is prescribed in IAS 16.
Scope
Bearer plants lies under the scope of amendments, bearer plants are those required for the production or supply of agriculture produce.
IAS 16 requirement application
The IASB insisted on using either the cost model or a revaluation model to account bearer plants once they reach maturity and accumulated costs must be measured once they reach maturity.
Transition requirement and effective date
Completion of red liberations will allow the full transformation and the effective date, decided by IASB. In the process of amendments to be taken place early, IASB proposes amendments to IAS 16 and IAS 41. This will lead to a swift accounting for bearer plants.
Financial statement present a comparative early period for bearer plants to have a fair value of the items.
Other views
Exposure Draft hasn't gone down well by the two board members who didn't find it effective. They believe that such strategy will eradicate information about the fair value changes in bearer plants. They further stated that the users of financial statement will not be benefited by the amendments made in the policy by IASB. The major needs of the users of financial statement are not met are no improvement to IFRSs.
Comments closing date and Further steps
Comments on ED/2013/8 Agriculture: Bearer Plants close on 28 October 2013.
The IASB will certainly look into the comments it will received and later decision will be taken that whether amendments are to be made in IAS 16 and IAS 41 or not.